Potential employees and employers communicate with one another through the employment application form. It is an important document that aids in the collection of vital applicant data by organizations. In addition to streamlining the recruiting process, a well-designed application form guarantees that employers gather relevant information so they may make well-informed selections. This article examines the essential elements of a successful job application and provides advice on how to create a thorough, legally acceptable form.
Simplicity is the Main key
To attract candidates to apply, a form that is both simple and concise is necessary. Make sure that candidates can simply comprehend and complete the form by using plain language and avoiding jargon. To assist candidates in navigating the process, each section should be clearly labelled and guidance should be provided as needed.
Personal Information
Gather basic personal information from the candidate, including their full name, address, phone number, and email address. Make sure the application form has a section for the position the applicant is applying for, along with fields for the applicant's preferred wage and availability for starting the work.
Educational Degree and Experiences
Add sections on your work history and educational background. Request the names of the schools attended, the degrees earned, and the year of graduation. Ask for details about prior employers, job titles, responsibilities, dates of employment, and reasons for leaving in the work history section. Candidates should priorities listing their most recent positions.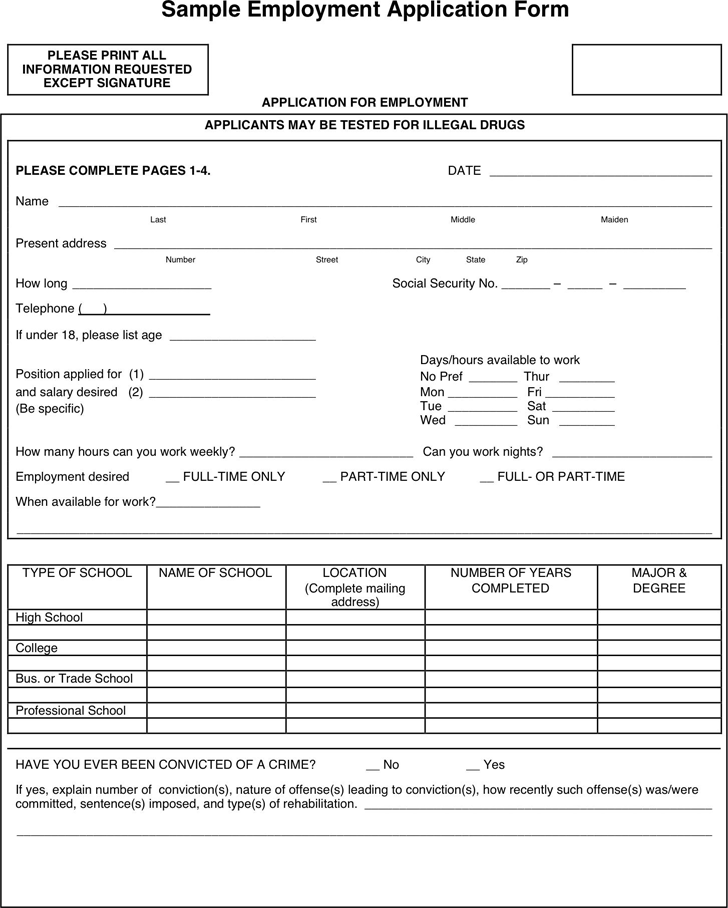 Skills and Qualifications
Give applicants the opportunity to highlight their qualifications, experience, and certifications in fields that are relevant to the job. In this segment, applicants present their areas of expertise and guarantee that their qualifications align with the job specifications. make sure to add a section in the employment application form for the applicant to give an overview of his skills to see if he is the right one for the job, as well as his qualifications these are the factors that will determine if he is the suitable one or not.
Legal Compliance and Equal Opportunity
Incorporate inquiries on the candidate's ability to work within the nation. As long as it's relevant to the position, find out about any criminal convictions, and abide by any local rules or regulations. Make sure your application form complies with employment requirements for equal opportunity and does not contain any inquiries on age, marital status, gender, race, or religion.
Professional Reference
Give applicants a space to include professional references. Employers can use this information to confirm the applicant's credentials and employment history. Candidates often need to supply the names, affiliations, contact information (phone and email), and names of references.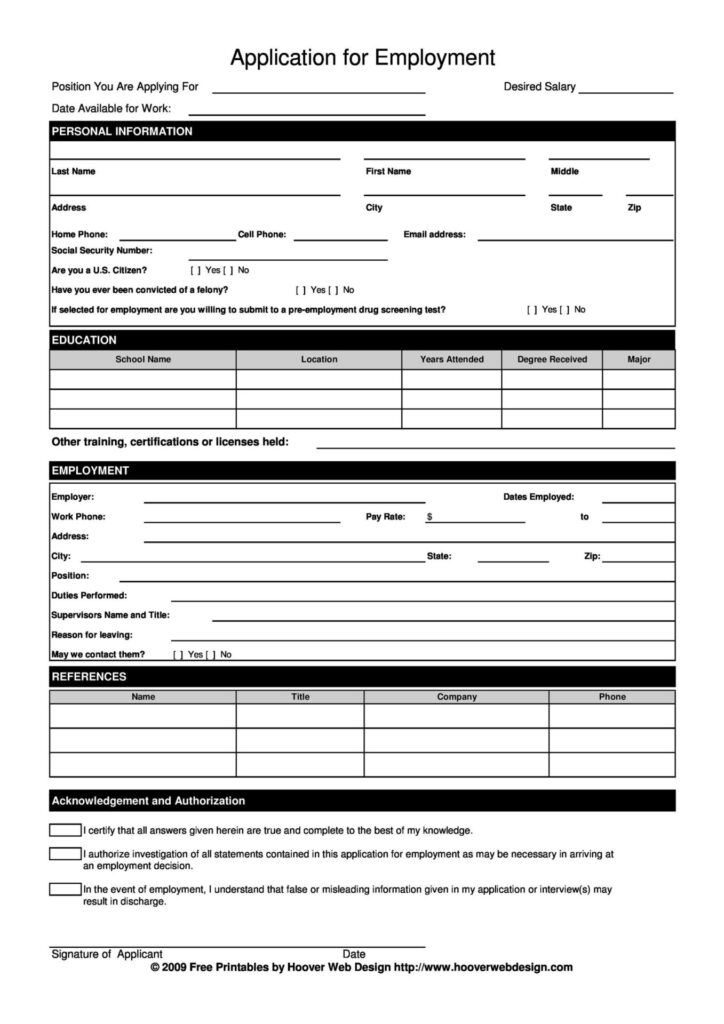 Customized Roles and Policies
You might want to consider developing customised application forms for various positions in your company. By customising the form for particular roles, you may collect job-specific data that is necessary for effectively assessing applicants.
Conclusion
Creating a strong job application is a crucial part of the hiring procedure. In addition to making the application process easier for candidates, a clear and well-organized form guarantees that employers have the data they need to make wise judgements. Organisations can design application forms that expedite the recruiting process and assist in identifying the most qualified individuals for their openings by concentrating on clarity, legality, and relevancy. It's important to be informed on the most recent changes to employment rules and regulations in order to ensure compliance and promote an inclusive and equitable recruiting process.