Submitting a leave request is not boring anymore, you don't need to fill a paper leave form and wait for it to get accepted and signed from your manager! With Day Off you can submit a leave request in a matter of seconds, just choose your leave type, the start and end dates of your leave and the leave reason, then submit your request and you will be notified when it gets accepted.
If you are a direct manager and set as an approver for other employees, you can find the received requests from the employees under your management so you can accept/reject the requests then they will be assigned to the second approver to take and action as well.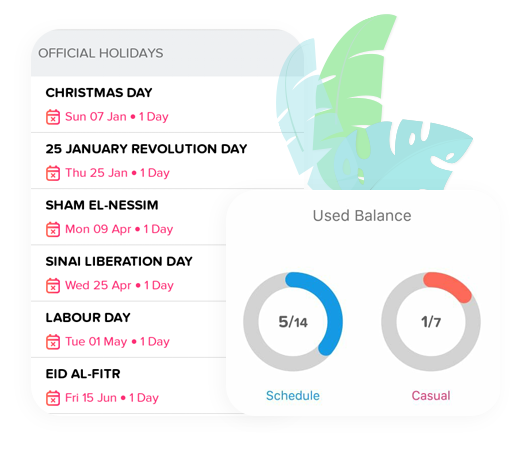 Balance and Official Holidays
With Day Off, you can easily view your leaves balance, how many days have you used and how many are left. You can also view the official holidays of your country as well.

3 taps to request a new vacation and automatically consider public holidays.

Get informed with your employees days off.

No matter where you are, Request your days off from anywhere.