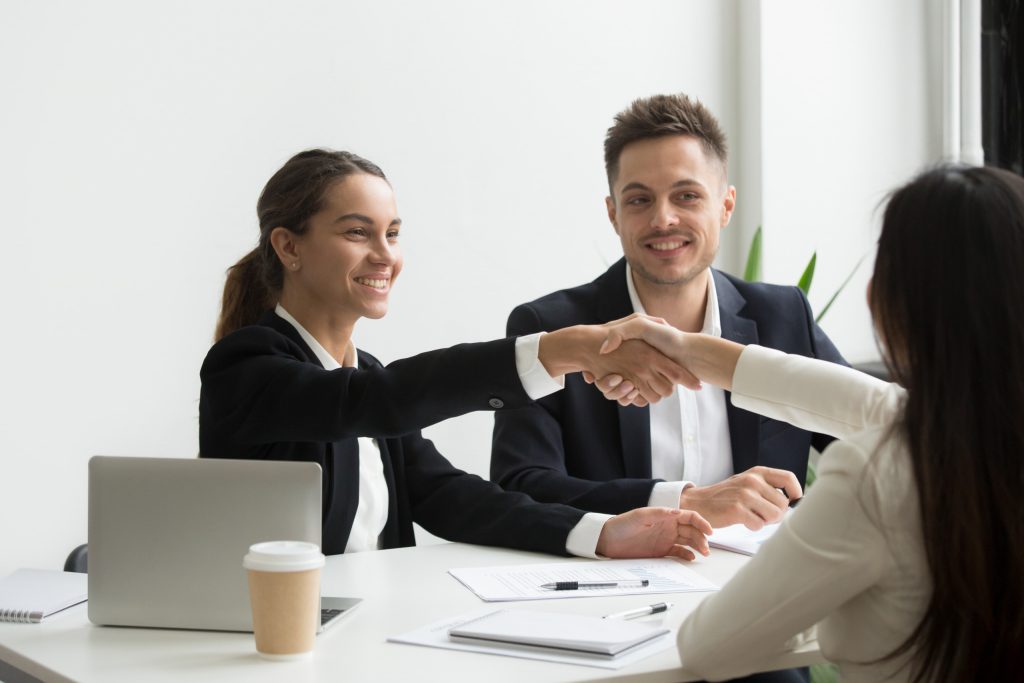 If you ask some of the top Human Resources executives in the world why they chose to be an HR manager, there will be two primary answers. The first kind are the people's person – they like helping others. The other has learned how to collaborate with people because the median salary for an HR executive is $70,000 while the top performers can earn in six digits. So, money is surely a big factor.
Regardless of which your source of motivation is, this is how you pave the road to becoming an HR executive.
Step 1: Graduate from High School
Even when you're in high school, you can prepare for a career in human resources. It's best to take a wide variety of courses in economics, business, technical communications, psychology, mathematics, and professional communications, if available. Experts also recommend taking up community college courses or AP classes to earn college credits to help score you a better position in the related university degree program.
Step 2: Earn a Bachelor's Degree
Without any surprise, the first step towards building a career in HR is earning a bachelor's degree in a relevant field. Some HR professionals get their BS in business or human resource management, some choose educational paths in sectors like operations, marketing, communications, legal studies, journalism, sociology, or psychology.
Generally, these programs are offered in a school's management or business department.
Step 3: Complete an Internship
According to The Society for Human Resource Management, 96% of HR executives said that their time as an intern played a critical role in their success in the industry. Internships allow individuals to gain first-hand experience in the sector of their choice. You get the best way to acquire and apply practical knowledge – that's the focus of any human resources bachelor's program.
If you don't have the chance to take up any internship during your time in university, don't be afraid! Some companies have started accepting new college graduates into their internship program. The purpose of an HR internship is to show students how the industry works behind the scenes. Internships or externships are a great way for future HR managers to recognize, hone, and improve critical interpersonal skills.
Step 4(i): Gain HR Work Experience
After getting a bachelor's degree in the relevant field, we suggest you enter the workforce to gather experience. Almost any upper or advanced management position in HR or a related field will be great. However, these generally require the students to provide proof of post-secondary training, on top of real-world experience. Entry-level positions comprise human resource assistance, specialist, or associate.
Step 4(ii): Earn a Master's Degree in Human Resources
Although an optional step, a master's degree in HRM or administration equips students with a strong foundation on which they can build a successful career as an HR executive. Think coursework in human resource theory, psychology, operations, speech, labor management, technical communications, employee development, employment law, accounting arbitration, contract negotiation, statistics, mediation, information technology, professional communications, and contract negotiation.
Step 4(iii): Earn a Doctorate in Human Resources
Getting a doctorate is another optional step that takes about three to four years. But it's completely worth it in the end. A PhD in HR is strongly grounded in higher coursework in information technology, labor management, arbitration, professional counselling, mediation, technical communications, employee development, employment law, contract negotiation, professional communications, statistics, and of course, human resource theory paired with human resource operations. PhD holders in this field usually soar to advanced management positions, ultimately managing teams at private companies.
Step 5: Try HR Certification
Basically, in human resources certification, a third-party organization analyzes the standard of an applicant's experience and knowledge. Those who meet industry benchmarks are eligible for certification. These talented individuals have a lot to offer, so it's no surprise that a growing number of companies are on the lookout for HR executives with additional certifications. Not only do these show expertise, but they also display dedication and commitment to the field.
Both the Society for Human Resource Management (SHRM) and the HR Certification Institute (HRCI) offer a variety of certification designations, like Senior Professional in Human Resources (SPHR), Certified Employment Benefits Specialist (CEBS), and Professional of Human Resources (PHR) certifications. Some more specialization tracks are Compensation Management Specialist, Retirement Plans Associate, and Group Benefits Associate.
Keep in mind that to even sit for those exams, a learner needs up to four years of experience working in the HR field. Alternatively, a combo of experience and education could suffice. These exam lengths and durations vary by concentration and state.
Another professional improvement choice is to get into a professional society. The Society for Human Resource Management and the National Human Resources Association are two of the most popular HRM professional organizations in the U.S.
FAQ
Where do HR executives work?
Human resources executives work in every corner of the world where the human capital has to be managed. This could include the service industry, health and human services, elementary schools, transportation, communications, investment firms, healthcare administration, public safety, science labs, small-to-medium businesses, and even the government.
What are the most important activities of an HR executive?
A HR executive must be able to:
Focus on the big picture. Recruitment is important but so does the retention of old, talented employees.
Maintain their initial passion as it will rub off on the employees and their subordinates.
Show actual interest in the work of each employee.
Successfully collaborate between various departments of the company.
Stay flexible to change.
Stay on top of market trends – technologically and practice-wise.
Maintain a positive approach to lucid conversation.
Conclusion
All top schools of the world have a decent HR program – some better than the other. Needless to say, acquiring a compelling degree from a high ranking university definitely sets you ahead in the game.