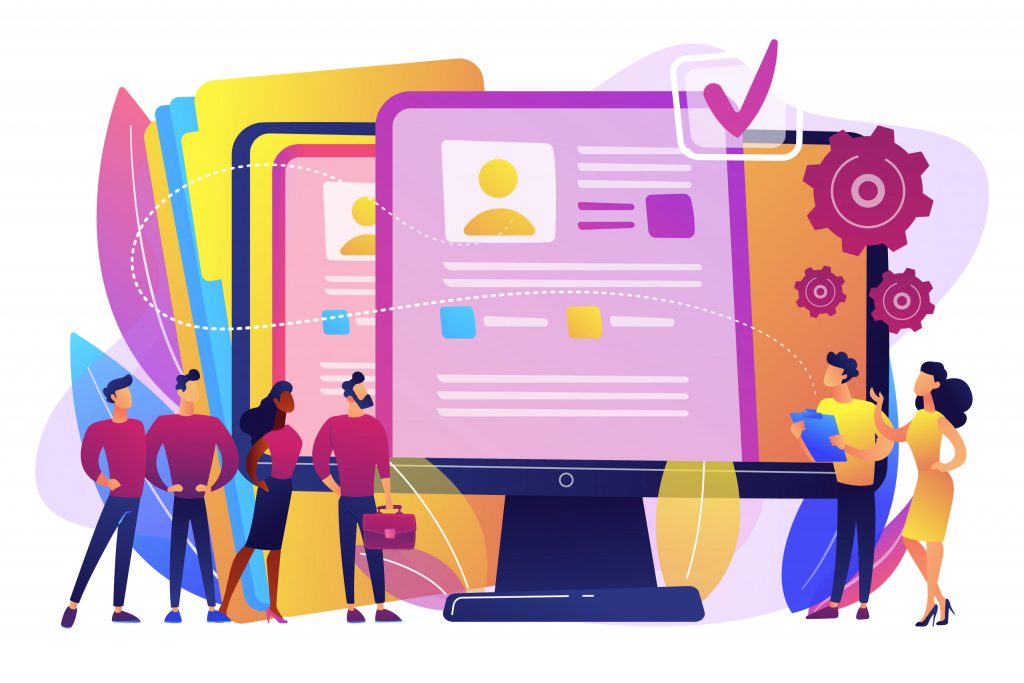 The HR department of a company faces quite some information regarding the human resource of the business. Due to the complexity of maintaining these tasks manually, the automated system of HR software happens to be a better choice for companies. However, due to the lack of training or practice HR software is still a new concept to most if not to all. The ultimate guide to HR software sheds light on the basics of software, and the benefits you may incur by using it.
HR Software
An HR software typically works as the automated system of maintaining all information or data concerning the human resource of a business, as the name suggests. Starting from managing the payroll system to the workforce, HR software makes everything easy for you and your company. These tasks would have been prone to inaccuracy if they were conducted manually, which is why the software is essential for small and big businesses simultaneously.
Time scheduling and management, automated recruitment, and human capital management are among the many tasks that the software oversees and handles effortlessly. It is a complete system to supervise and monitor the employees while keeping the accuracy level at its peak.
Categories of HR Software
Since we're talking about managing multiple tasks, there are several categories of HR software- serving distinct purposes for distinct goals.
Human Resource Management System
This happens to be a combination of the HR and IT departments and helps the company manage both systems simultaneously.
Human Resource Information Systems
This might be subcategorized as a part of HRMS, as it mostly does the same job. However, a few features such as Human Capital Management or Payroll Management are absent in HRIS. Whichever suits your company better, you shall choose that.
Talent Management Systems
This is a program that allows you to maintain tabs on all of your company's talent. Corporate learning, compensation management, performance management, and talent management suites are the four primary elements of talent management addressed by this HR software.
Human Capital Management
Acquisition, optimization and management are three main categories covered by this set of methods for human resource management.
Core Human Resource
Employee recruiting, scheduling, safety, payroll, and employee training are among the basic duties of the Human resources department.
Human Resource Administration Software
As the name suggests, this tool aids HR managers in doing the activities listed above. Because HR software holds personal information about employees, typically their banking or tax information, it must adhere to your region's industry rules.
The above types depict how various the range of HR software can be, as each of them assists you in different activities. This is the main benefit of HR software- it automates the entire procedure and makes it as easy as ever!
Usage of HR Software
Different HR managers shall be focusing on different activities, and for that, they'll need the assistance of separate HR tools. Your operational activities shall determine the type of software for you.
Any sort of recruitment activity needs the help of Recruiting software. Not only will the tool enable you to post a job, but it shall help you manage and interview the candidates who shall apply as well. This makes the entire recruitment process free of hassle, and you can resume reviewing the applications with no other tension in mind.
Applicant Tracking Software is widely used to track any job applicants for the previously mentioned job offer. It displays a variety of analytical and interview tools to make your job and life easier. Moreover, it ensures you have an index of any career sites that are relevant and that you can manage any boards for posting jobs whenever you wish to do so.

More Usage
An essential software to track employee engagement and progress is used in most companies, called the Employee Engagement Software. For a business, employee engagement and participation are crucial no matter the size of the company. with that being said, employee engagement needs to be monitored at all times to keep tabs on their progress. Keeping that in mind, this software is one of the vital ones for the HR department to possess.
The Performance Management Software enables managers to supervise the productivity and efficiency of their workforce and identify who is doing what. This tool assists in appraisals and rewards as well, because you can track the performance of every employee. Aside from monitoring, this HR software further assists you with coaching tools and mentoring activities that can keep your workflow going without any obstacles.
The Learning Management Software ensures that your employees are learning new skills and refocusing on their goals continuously. The tool uses multiple assessments and activities to keep your workforce on track and improving.
Last but not the least, the Payroll Software ensures any management regarding the employees' payroll, tax calculations, tax filings, or any expense management. It makes sure you're up to date with the current regulations regarding tax and company policies.
Benefits from HR Software
With multiple benefits arising from HR softwares, the most common ones are mentioned below.
It shall be easier to handle and supervise all of your staff management information once it is input into automated systems. There will no longer be any wasteful paperwork and the improved organization shall be assured. As a result, it reduces paperwork and facilitates organization.
It helps you save time as well as money. You'll be able to gather applicants, monitor them, assess their participation or performance, and compute payroll in a more timely and effective manner. Because you'll be handing over a part of your job to AI machines while automating it, you'll save resources and time for HR duties, lowering your administrative costs.
In addition to these, HR tools makes sharing information and supervising employees an easy task due to automation. Furthermore, accuracy and consistent learning are assured along with remote team management.
Conclusion
HR software can be a powerful tool for your business if utilized. In that case, this article might be of good use for your HR department!