Day Off recently earned a distinguished industry award from a respected B2B review platform. This article will highlight the excellence of its top-notch product and services.

An Overview about Day Off
FinancesOnline, a prominent and reputable software review site. Granted Day Off the esteemed Rising Star Award in recognition of our product's expanding user base and growing popularity. This prestigious accolade is presented explicitly to new business software brands that have swiftly earned market validation within a short timeframe.
In addition to Day Off's flourishing popularity and favorable social media mentions, FinancesOnline recognized the tool's versatile features and impressive performance as an exceptional time-off tracking software. Expert reviewers also conducted a thorough Day Off review, concluding that it effectively assists organizations in monitoring the leaves and vacations filed by their teams.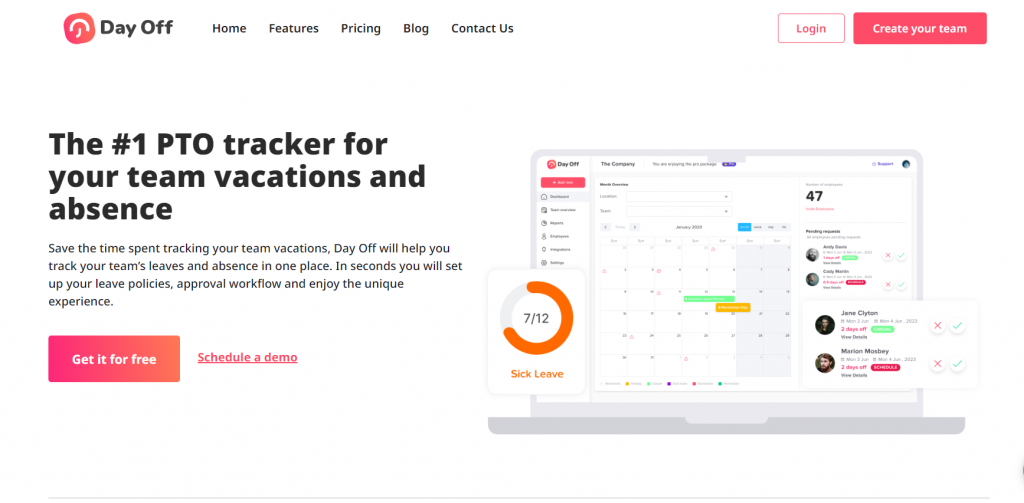 Their report highlighted Day Off's core features. They lauded the solution's key capabilities, which include the announcements tool, approval process, and mobility features.
In using Day Off, gone are the days of writing individual emails or posting announcements on notice boards for your team. With the tool, you can send notifications to all team members in seconds. Simply type your message, press send, and watch as the software promptly notifies the entire organization, ensuring efficient communication within the company.

How Could Businesses Benefits by Using our App?
Moreover, businesses benefit from Day Off's comprehensive functionality, empowering HR Managers to modify the approval process based on their team's unique hierarchy and workflow. They likewise can configure the organization's leave policies, like official holidays, working days, workflow, annual balance reset month, leave types, and administrators.
This grants them flexibility and complete control in tailoring the leave management system to meet the company's requirements. With total control over the process, they can designate team managers and staff approvers.
In addition, HR Managers receive timely notifications for employee-submitted leave requests and approvals by managers, guaranteeing organized and smooth leave management procedures within the company.
Besides those mentioned, Day Off provides users with mobility, enabling convenient leave request submissions and management anytime and anywhere. This mobile accessibility enhances user flexibility and guarantees leave tracking and approval processes on the go.
As remote work continues to surge, the demand for vacation and time-tracking tools is witnessing significant growth. According to a report, the global time and attendance software market was worth $2,156 million in 2020, and is projected to expand to $5,312 million by 2030. That's a steady compound annual growth rate (CAGR) of 9.4% from 2021 to 2030.
For this reason, Day Off's exceptional features position it as one of the leading time-off tracking tools in the industry. Its outstanding qualities align with review platforms' criteria in selecting top time tracking tools available today.
Day Off expresses its gratitude to FinancesOnline for acknowledging our dedicated efforts. Receiving recognition from reputable organizations like this motivates us to continuously reinforce the quality of our time-off tracking tools.
We extend our thanks to our steadfast customers who have entrusted us with their leave management requirements. Rest assured, we will persist in delivering premium services and features in the future. We eagerly anticipate many more years of exciting partnership with you.